Our Services:
One-stop shop for all logistics needs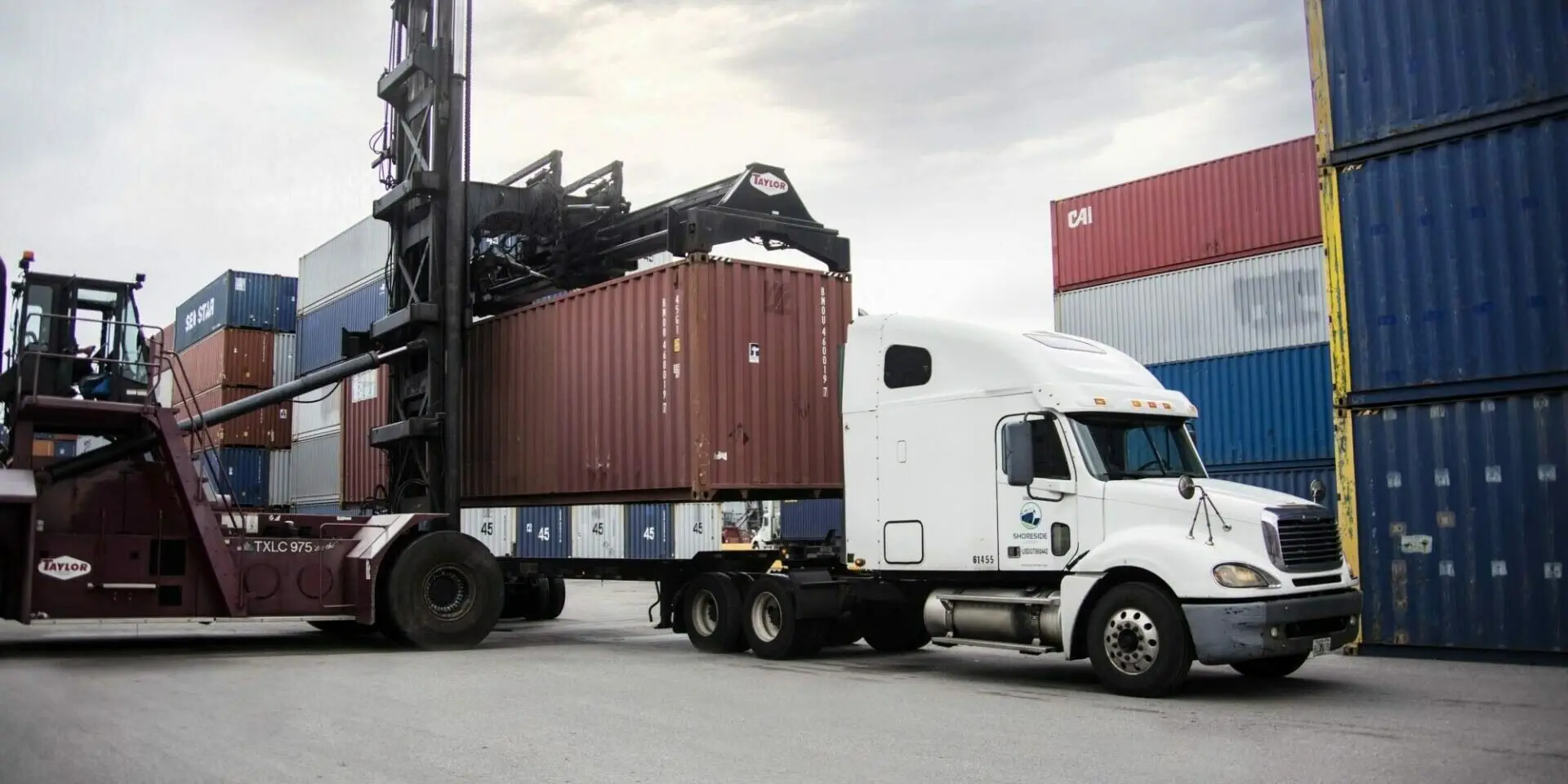 Drayage
Shoreside Logistics provides safe, efficient transporting of cargo to all major port and logistics hubs across the Southeastern United States.
Cross-docking / Warehousing
Whether your cargo is simply passing through or requires a temporary home, Shoreside Logistics is ready to deliver. Our cross-dock services receive and move inbound rail and OTR shipments to their next mode of transportation safely and efficiently.
Shoreside Logistics has about one million square feet of warehouse space in Jacksonville and offers the storage space and expert handling to keep cargo protected and ready to roll based on your distribution requirements.
Consolidation / Deconsolidation
Shoreside Logistics leads the way in freight consolidation and deconsolidation services to add efficiency and value to your supply chain.
Global Solutions / Brokerage
Shoreside Logistics experts know how to keep international shipments moving efficiently while satisfying all U.S. Customs regulations.
Full service, licensed freight forwarding with several ocean carrier partnerships for global coverage
Documentation services
Intermodal Transportation
Shoreside Logistics provides complete supply chain solutions that combine the best modes of transportation to move cargo from its source to its destination safely and cost-effectively.
Premium container service with contracts in place with class one rail carriers
Expedited truck/rail service
Equipment options
International and domestic freight
Secure and reliable
NVOCC partnership
Shoreside Logistics has partnered with Caribex, a Jacksonville-based NVOCC, to offer an even more comprehensive service for overseas distribution.